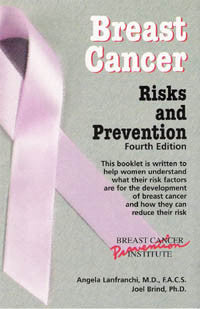 Breast Cancer: Risks and Prevention Fourth Edition by Angela Lanfranchi & Joel Brind
Regular price $9.95 $3.95 Sale
Note: This is a clearance product and may have some minor imperfections. For information on a particular product, please call us or come to the store in person.
This booklet is written to help
women understand what their
risk factors are for the
development of
breast cancer and how
they can reduce their risk.