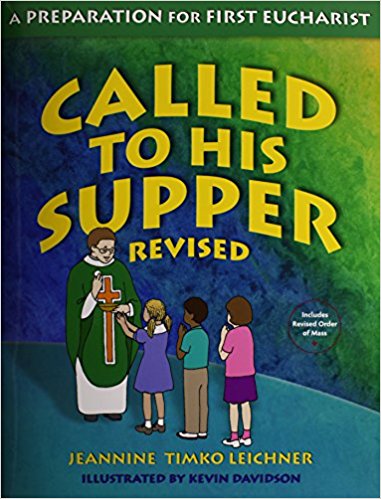 Called to His Supper - A Preparation for First Eucharist by Jeannine Timko Leichner
Designed for use in the classrom or at home, Called to His Supper is the perfect way to help children prepare to celebrate the Sacrament of First Eucharist. Here is catechesis at his finest -- and consistent with the Catechism of the Catholic Church.Page after page of ideas and activities engage children and reinforce lessons presented by a parent or catechist.

Jeanine Timko Leichner has an extesive background in preparing children for sacraments through parish and diocesan workshops. She is the author of the best-selling children catechesis books Making Things Right and Joy Joy the Mass. Jeanine also served as an Associate for Catechetical Ministry for the Diocese of San Jose.

Illustrated by Kevin Davidson.