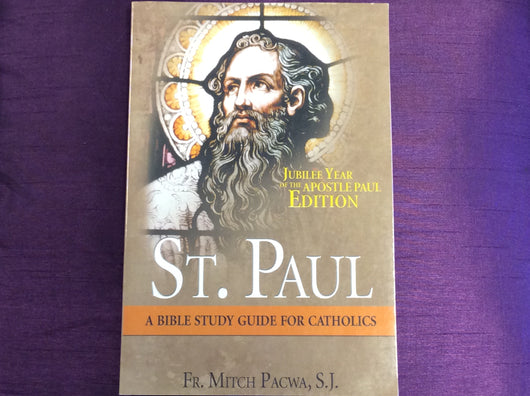 St. Paul: A Bible Study Guide for Catholics by Fr. Mitch Pacwa, SJ,
Regular price $10.95 Sale
Immerse yourself in the person of the Apostle Paul--heroic in his martyr's death--but so recognizably human in his conversion story and subsequent letters to the faithful. Gain fresh insights into your own personal growth potential through the Scripture of St. Paul:What does Paul's conversion have to teach me about how power is perfected through my weaknesses?How does his experience as an apostle of Christ teach me about responding to my own vocation in life?How might I apply St. Paul's bold and creative approach to challenging today's cultural and social status quo?In what ways might I imitate his care and concern for the world?Whether you use this guide for personal study, interactive journaling, or study with a group, you will find its format concise and easy to follow. Self-assessment charts invite you to test your knowledge of biblical passages, helping you retain what you learn.