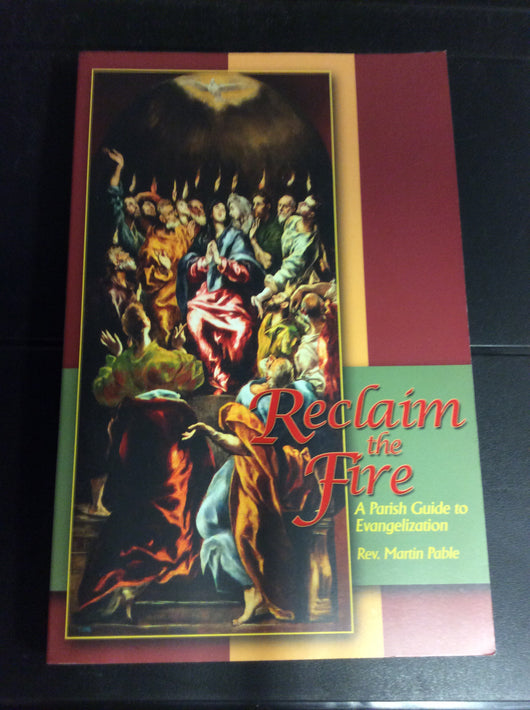 Reclaim the Fire: A Parish Guide to Evangelization by Rev. Martin Pable
Regular price $13.95 Sale
Paperback- 162 pages
Image on book not as shown.
For years studies have revealed the depressingly high numbers of inactive Catholics and Catholics who have left the Church for another denomination. Now Rev. Martin Pable, an award-winning and bestselling author, offers a series of practical solutions.
Reclaim the Fire
celebrates the great traditions of the Catholic Church yet also looks inward to provide concrete ideas to help churches fulfill their potential as engaging and inviting places of worship. It is a book that offers support, strength and hope.

Reclaim the Fire begins with a brief overview of the Catholic Church's historical efforts at evangelization. After revealing some of the reasons why Catholics have shifted away from evangelization in recent times, Pable moves on to offer a series of specific ideas on how the Church in the United States can become a vibrant, evangelizing force that energizes those already in the pews, draws back inactive Catholics, and attracts new parishioners, thus creating a self-sustaining and vital faith community that is better prepared to fulfill its Christian mission.

The Catholic Church has much to offer the wider culture. Reclaim the Fire shows how parishes can play an integral role in spreading the gospel message with enthusiasm. This is an essential resource that no parish staff or leader should be without.