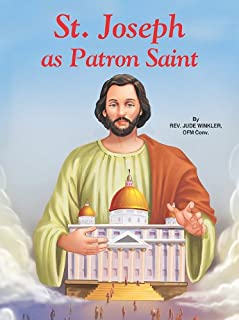 St. Joseph As Patron Saint by Rev. Jude Winkler OFM Conv.
Regular price $2.95 $1.95 Sale
St. Joseph is the Patron Saint of the whole Church, but he also is the Saint who protects families and children; who is the model of single and married men and of Christian workers; 
who consoles the poor; and who is the Patron Saint of priests and seminarians. This well-illustrated book gives children snapshots of the many ways St. Joseph works actively among the faithful in the Church.