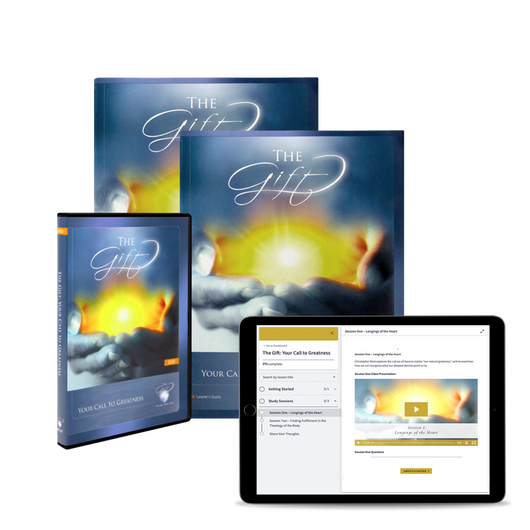 The Gift: Your Call to Greatness - Starter Pack
Regular price $17.95 Sale
The Gift: Your Call to Greatness is a vision-for-life talk intended for those who are new to the Theology of the Body. The message of The Gift is a life-changing experience. You will come to see, perhaps for the first time, who you really are and what you are called to be. God's plan for us is stamped right into our bodies, and understanding this plan will give you a new lens through which to see your life, your relationships, and the world around you.
In this one-hour talk, Christopher West addresses and answers some of the most fundamental questions of human existence, including:
What is our "call to greatness" and what is the key to unlocking it?
What will bring the happiness we all long for?
What is "the gift" that God desires to give us?
What is the Theology of the Body?
Why were we created male and female?
What is the spousal meaning of the body?
What are our origin, history, and destiny?
What is the language of the body?
What is the meaning of life? How do we experience it?
And many more.
This Starter Pack contains everything a facilitator needs to run a Your Call to Greatness study, including:
DVD
Leader's Guide
Student Workbook
The Starter Pack includes two group study credits, which can be used to join or lead an online study group.