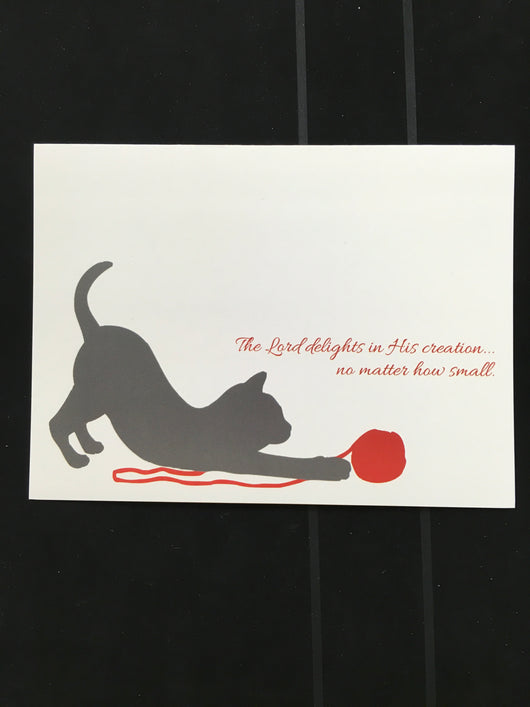 The Lord Delights in His Creation Loss of Cat Sympathy Card
Size (in inches):
4.375 x 5.9375 (A-6)
Front Text:
The Lord delights in His creation…
    no matter how small.
Inside Text:
Your cat was such a sweet blessing… a furry friend, a comforting presence. Saying a prayer that you will be comforted by all the good memories of happy times together. So sorry for the loss of your cat.
Bible Verse:
 Job 12:10

In his hand is the life of every living thing….

 
Item Details:
A silhouette of a cat playing with a ball of yarn.