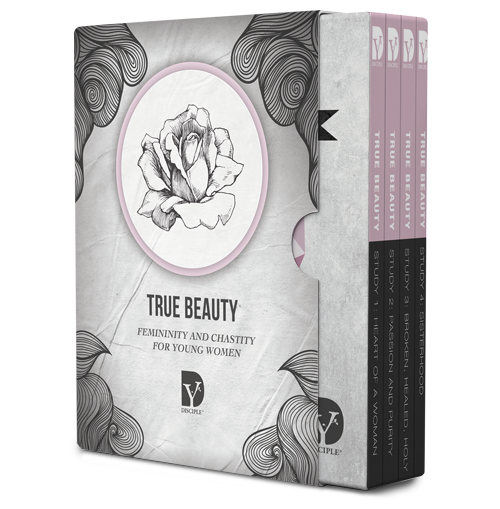 True Beauty DVD Set AUGUSTINE INSTITUTE
Regular price $79.95 Sale
The True Beauty 4-DVD series explores femininity and the virtue of chastity for young women. This series will help young women become steadfast in the virtue of chastity in the midst of an unchaste culture. 

More about True Beauty: 

Young women don't have to look far to get a good view of what the world thinks of them. If they look at magazine covers, they see skinny models in risqué clothing with cover blurbs promising "proven methods to satisfy your sexual partner" or the "top ten ways to turn your guy on." If young women listen to the world, they'll believe that sex is a tool to help them get what they want and lead to the love they are looking for. 

Deep down, however, young women want to be admired for who they are, not for their sex appeal. They want to live a joyful life and find loving, giving relationships. In short, they want to know that they are worth waiting for. Sadly, many young women haven't had someone teach them how to achieve that desire of their hearts. 

It's time for our young women to understand the gift of their femininity. Based in biblical teaching and godly principles, this study will help them understand their dignity and become women of true beauty. 

Studies 1-4:

1. The Heart of a Woman
2. Passion and Purity
3. Broken, Healed and Holy
4. Sisterhood