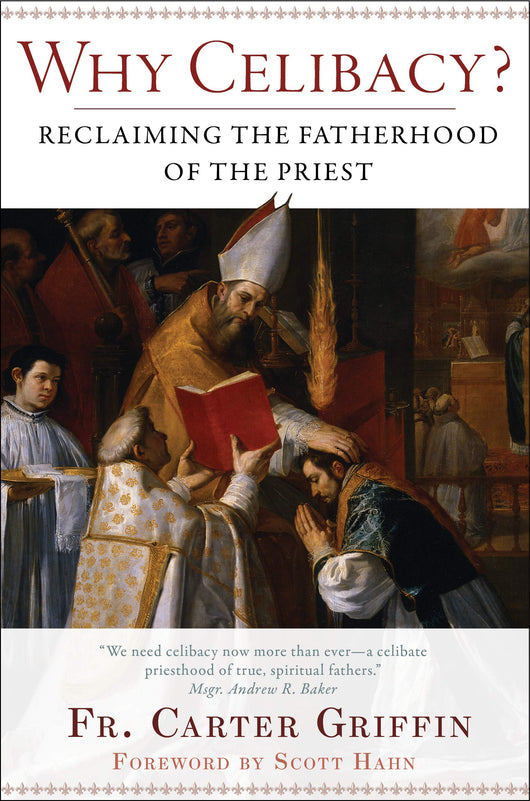 Why Celibacy? Reclaiming the Fatherhood of the Priest by Fr. Carter Griffin
Regular price $31.95 Sale
"The Church today demands a profound renewal of celibate priesthood and the fatherhood to which it is ordered."
Priestly celibacy, some say, is an outdated relic from another age. Others see it as a lonely way of life.
But as Fr. Carter Griffin argues in Why Celibacy?: Reclaiming the Fatherhood of the Priest, the ancient practice of celibacy, when lived well, helps a priest exercise his spiritual fatherhood joyfully and fruitfully. Along the way, Griffin explores:
the question of optional celibacy
some pitfalls of celibate paternity
the selection and formation of candidates for celibate priesthood
why biological fathers are also called to spiritual fatherhood
the powerful impact of celibacy on the Church and the wider culture
In a critical moment for the Catholic priesthood, Fr. Griffin brings light and hope with a new perspective on the Church's perennial wisdom on celibacy.